All that You Need to Know

About a Serbian Chef Knife
If you have always heard of a Serbian chef knife but don't know what exactly it is, let us congratulate you because you have landed at the right place! We will tell you everything that you want to know about this widely popular knife.
Gaining top ranks in the list of most efficient knives, a Serbian Chef Knife is popular worldwide for its high performance, multipurpose features and great durability. While you can attain different cutting purposes conveniently and efficiently with the help of this knife, you can stay assured about its sharpness and durability! The knife will serve you well for a long period of time without getting compromised on its sharpness or abilities.
Let us know more about this knife by beginning with the basics. Let's get started by discussing what a Serbian Chef Knife actually is!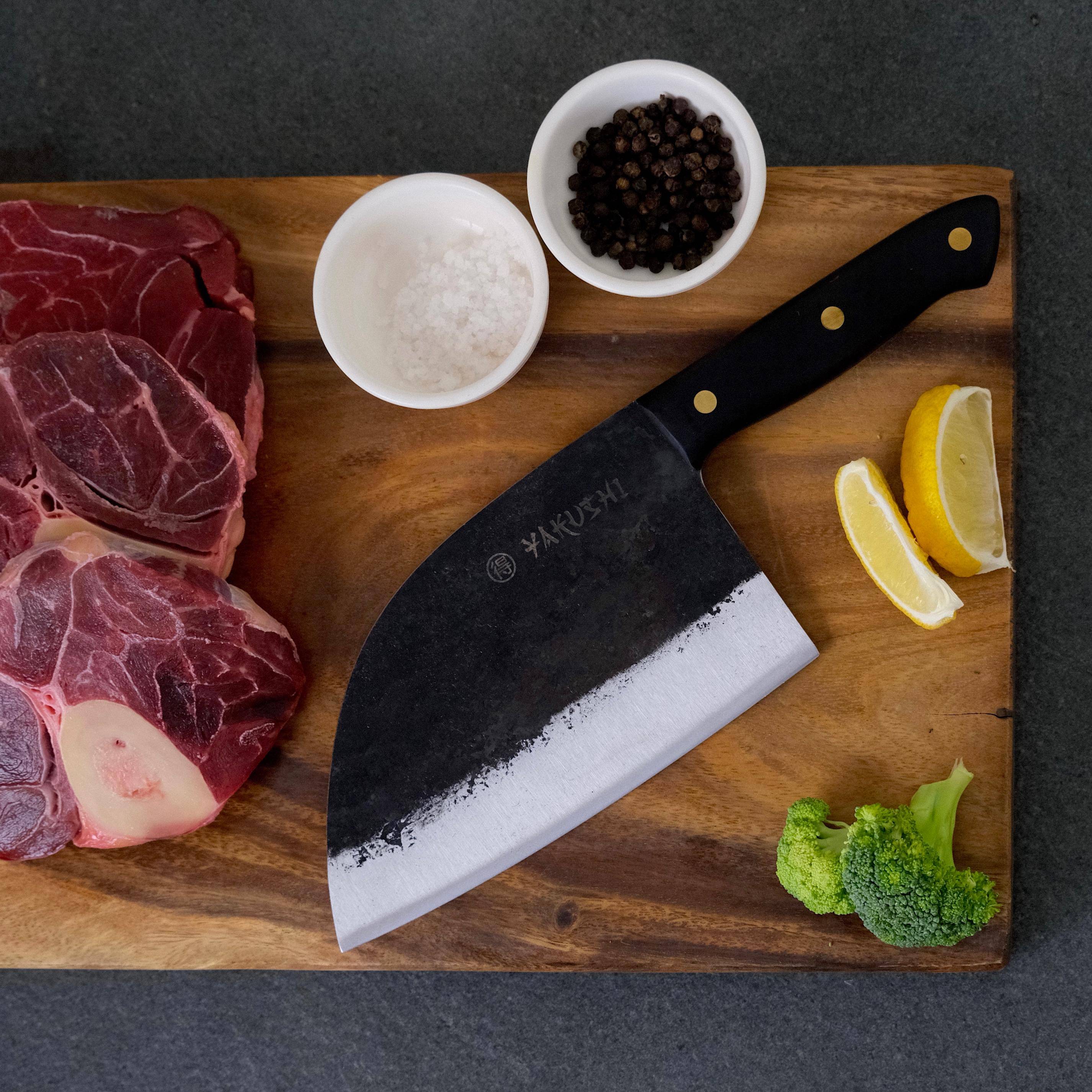 Serbian Chef Knife – A Quick Brief
Just as the name suggests, the Serbian chef knife originates from the Sovereign Republic of Serbia. This knife is made from carbon steel by using the age-old European techniques of knife forging. The knife has achieved great admiration and acceptance in the culinary world because of its superb versatility and efficiency in accomplishing various cutting tasks with perfection. Promising great value for your money, the Serbian chef knife is an ideal choice for both professional chefs as well as general cooking enthusiasts. While the beginners in cooking love its easy-to-use design and fine performance, the cooking pros take it as a favorite because of its absolutely satisfying results! It is also worth mentioning that a Serbian chef knife is an amazing blend of the Japanese Santoku and the cleaver knife.

What is so special about a Serbian Chef Knife?
We understand very well that those who are keen on cooking and cutting must be extremely curious to know further about this most sought-after knife! Many of you must be thinking that what makes this knife so special and matchless? Well, take a quick glance at the facts mentioned below and you will get your answer!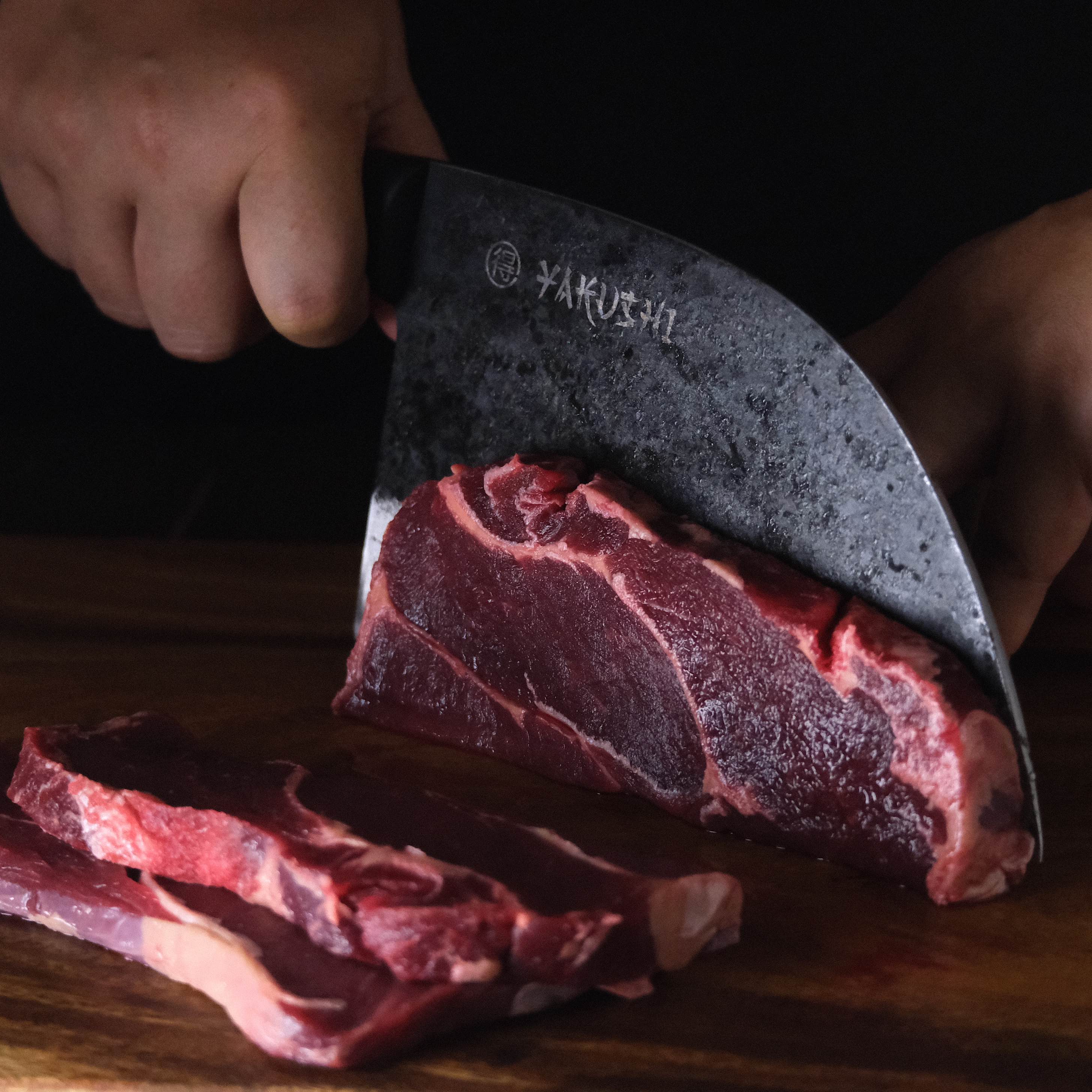 Looks do matter!
One of the most important reasons behind the high popularity and demand for this knife lies in its versatile looks. While most of the knives available in the market reflect a particular design and just a few shades to choose from, the Serbian chef knife serves as an exception. It is available in different alluring designs and patterns. In short, when you choose to buy this knife, you get to choose from an exhaustive range of appealing designs.
Superb edge retention
Professional chefs always prefer using knives with great edge retention. Knives that ensure the same save your time and effort on sharpening processes of knives. When it is about the knives that are best known for brilliant edge retention, the Serbian chef knife tops the list. As mentioned earlier, the knife incorporates the prevalent and conventional blacksmithing techniques wherein every blade is prepared and shaped with the age-old forging method.
The great levels of strength & sturdiness
If the above traits are the ones that attract you the most in any knife, the Serbian chef knife will leave you stunned with delight and surprise. As these knives are made through the traditional techniques of blacksmiths, they have a strong and durable blade. Even after years of using the knife, you won't see any signs of depreciation in quality or performance.
The feature of multi-functionality
How many knives do you know about which can accomplish various cutting tasks with accuracy and perfection? Well, the Serbian chef knife is the one that gives you the sheer joy of using it for various cutting gigs. From neat slicing to smooth chopping, dicing and even more, this knife lets you complete your cutting in a refined manner.
The factor of comfort and weight
If you randomly pick any chef knife, you will feel a significant weight on your wrist or arm. This is so because the usual chef knives do not have a suitable distribution of weight. However, this popular knife called the Serbian chef knife saves you from this trouble too. It does not only have the appropriate design that properly distributes the weight of the knife but it also has the wonderful feature of giving you added support during cutting. The knife is designed in such a way that when you use this knife, you do not feel any pressure or heaviness.
How to Take Care of a Serbian Chef Knife?
We are sure that by the time you reach this part of the blog, you must be feeling tempted to buy it as soon as possible! Whether you buy it now or you already possess one, it is quintessential to know how to take care of this efficient knife. Taking care of this knife is not rocket science. Rather, it requires following a few basic instructions. We have mentioned the most important ones below.
Do not leave your knife wet for long durations.
Clean it immediately after every use.
It is best to clean the Serbian chef's knife through the basic washing process. All you need to do is to take hot water and good quality dish-washing liquid. Rinse the knife gently and get rid of all sorts of accumulations. Make sure to wipe it clean with a soft and smooth cloth.
Make sure that the knife doesn't stay immersed in water for a long period of time. This can lead to the absorption of water in its handle. Just rinse it, wipe it and dry it up.
Taking care of the above instructions will keep your Serbian chef knife clean, shining and durable for a long period of time. From material to design and from performance to upkeep, everything about a Serbian Chef Knife is quite fascinating. Get this amazing knife in your kitchen and see how your culinary charm, as well as your cutting skills, get to the next level!