Top 10 Features
That Make The Best Knife Sets
When it comes to the most essential tools in the kitchen, indubitably the answer is a knife!
From your childhood to your growing up into an adult, you must have definitely noticed at some point in your life that people value certain knives and love working with them!
Be it your mom looking for that particular 'red cutting knife' or your granny wanting to slice mushrooms with her favorite knife, everyone has a specific choice and love for knives.
So what makes any knife special? Are there any knife sets that can be tagged as the best kitchen knife sets? Or even more importantly, are there ways to discover premium kitchen knives?
Well, we will tell you all by enlightening you with the Top 10 Features that Make the Best Kitchen Knife Sets!
Choosing the best kitchen knife sets is a daunting task. Nevertheless, one can solve this complexity by looking for features that are a must-have in any good set of knives. Contemplating the kitchen needs and cutting tasks, we have curated a list of top 10 features that one must hunt for before arriving at the finality of shopping for any knife set. Just scroll down and get acquainted with the knowledge on how to choose the best kitchen knife sets by glancing through our list of quintessential traits of fine knives.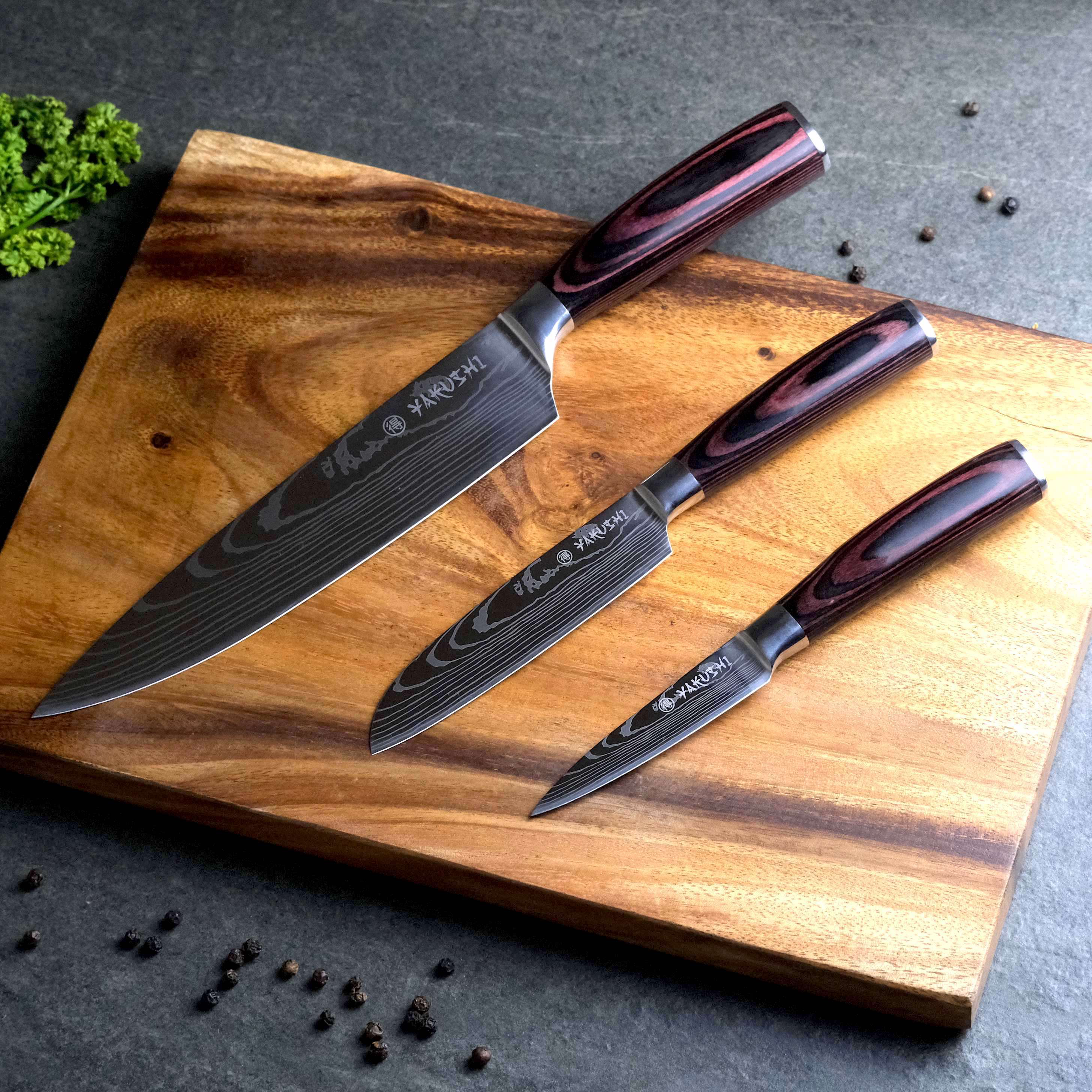 1. Ensures peak performance & satiating results
How do we best judge any equipment, product or tool? Simply, by using it! If the final outcome of anything fills us with pure delight and contentment, we conclude that our bought product is good enough to possess and use. In a nutshell, performance matters a lot! Thus, your chosen kitchen knives must ensure peak performance and satisfactory results. One of the most convenient ways to find out the same is to read online reviews and feedback left by previous customers.
2. Comprises a variety of knives
A good set of kitchen knives always includes all the basic knives. With different purposes, varied sharpness levels and specific designs, each knife in a set explicitly helps you attain certain purposes for cutting. Some of the popular types of knives that your set of knives should include are mentioned below.
Chef's knife




Utility Knife




Paring Knife




Bread Knife




Butcher's Knife




Carving Knife




Boning Knife



3. Incorporates ergonomic design
Gauge the design of your chosen knives. The design should be ergonomic in nature meaning it should give you ease of use as well as the expected performance.
If you feel your knife arsenal already possesses any good example of the aforementioned design that is both efficient and comfortable, you can look for knives with similar designs and making.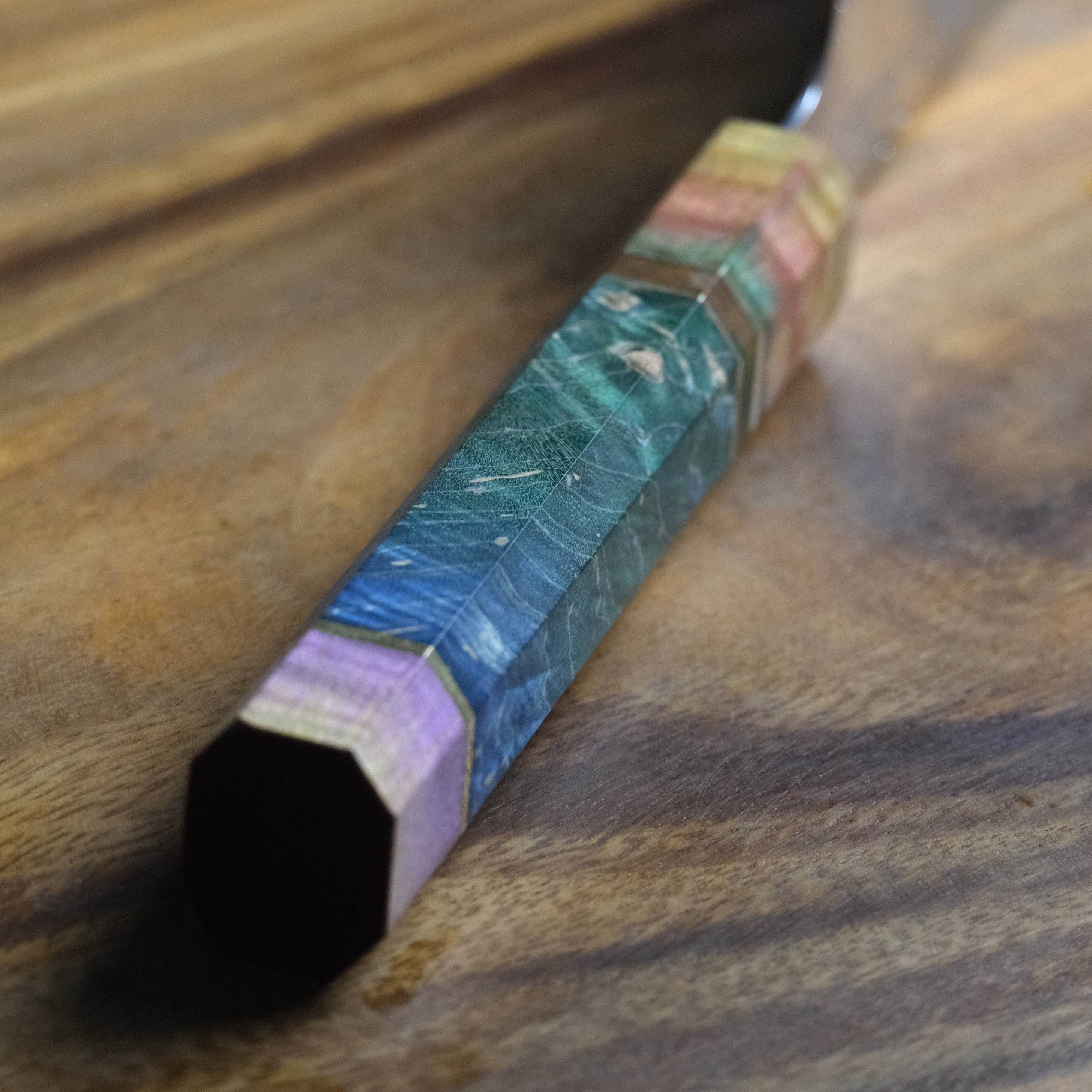 4. Promises the best sharpness as per the purpose
"The value of the knife is in its sharpness." A knife is often arbitrated best by its sharpness. Any knife that embeds the suitable sharpness that you have been looking for can serve as the right option for you. Here, it is worth mentioning that if you are a beginner in cooking, go for the usual knives that have a safe level of sharpness.
This will keep you safe from hurting yourself while doing the cutting tasks. However, as a pro in cooking, you can choose any knife with the finest levels of sharpness.
5. Caters to diverse cutting needs
The best kitchen knife sets always cater to a variety of cutting needs. Whether it is slicing, dicing, mincing, chopping or any other type of cutting, the knives included in your set must fulfill all your cutting expectations in the kitchen. In other words, your knife set must not keep you confined to just a few chopping tasks. Rather, it should have the ability to realize different sorts of cutting processes.
6. Helps you accomplish your cutting gigs with ease
A good knife set is the one that makes your cutting tasks easier and smoother. Be it about cutting through a stubborn meat chunk or the delicate melons, your knives should do their job best to make you feel comfortable during kitchen cutting tasks and simultaneously, they should not provide any stress or tension on your arm, hand or wrist.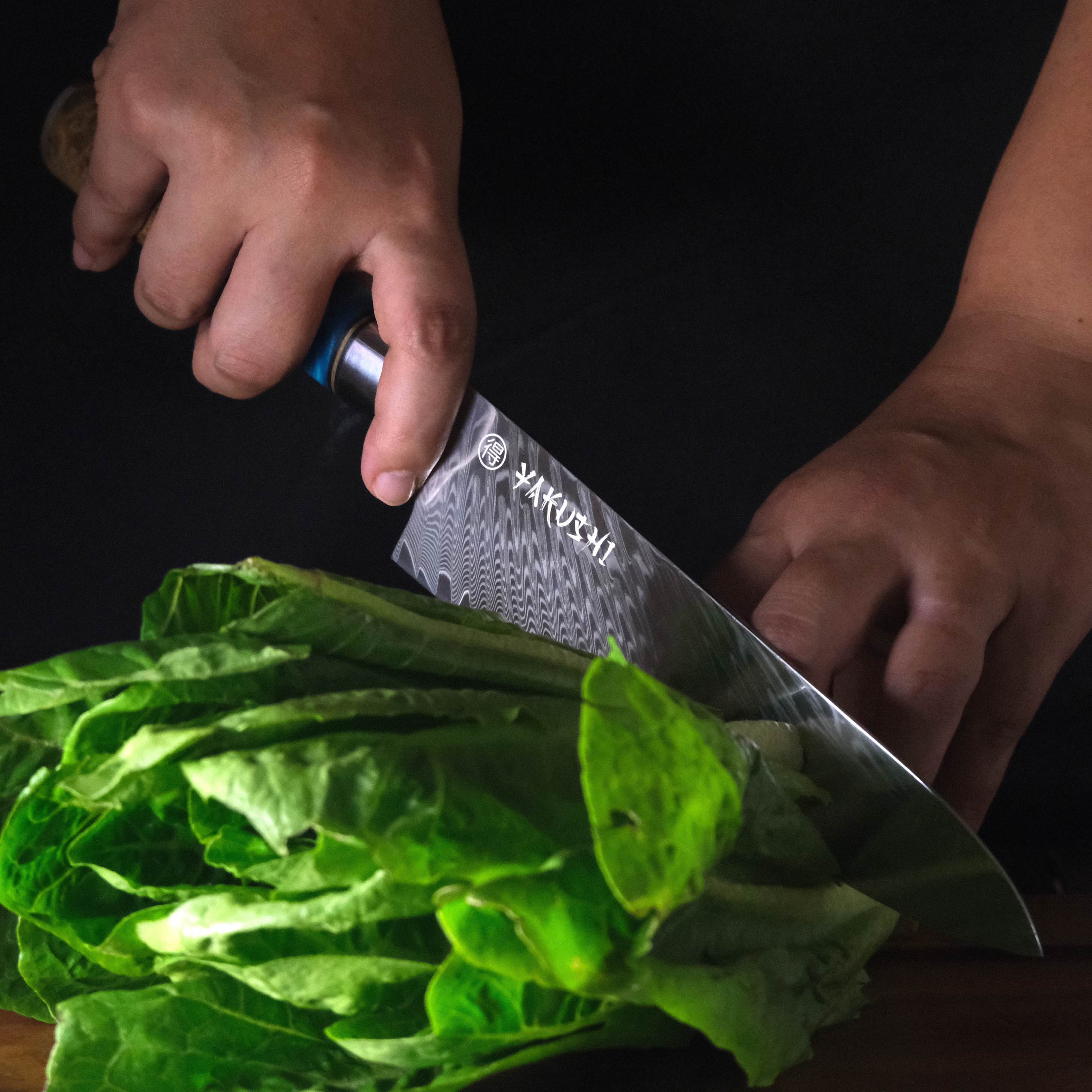 7. Gives you the right grip
A warrior who holds his weapon right knows how to best utilize his weapon! The same applies to knives. If you are able to hold your knife in an apt manner, you can certainly achieve the expected results in cutting. Thus, the strong and easy grip makes for yet another feature of the best kitchen knife sets. The wooden handles are a great choice in this regard and you can look for the same while planning to buy a knife set for your kitchen needs.
Best kitchen knife sets definitely require you to spend a good amount of money. Needless to mention that quality demands a price and indisputably, good quality things do not come at a cheap price. While those who are keen on cooking will be ready to spend a good amount of money buying the most suitable knives, they must ensure the durability of their product, that is, the knives!
9. Made of high-quality material
The above point of durability is directly linked to the material from which the knife is made. Go for knives that are made of premium quality material. Look for the dealers or companies that guarantee premium quality stainless steel or other high-quality material in their knives. Do not ever compromise on the quality of your knife.
10. Looks good on your kitchen counter
While all the above points are clearly related to the performance or making of the knives, there comes this last and unique one which none of us can deny! A set of knives must look good! It should have all the lure and ability to create the right ambiance for cooking in your kitchen.
Shopping your knives considering all the above points will certainly help you land upon the best kitchen knife sets and will make your kitchen experience truly a pleasurable one!