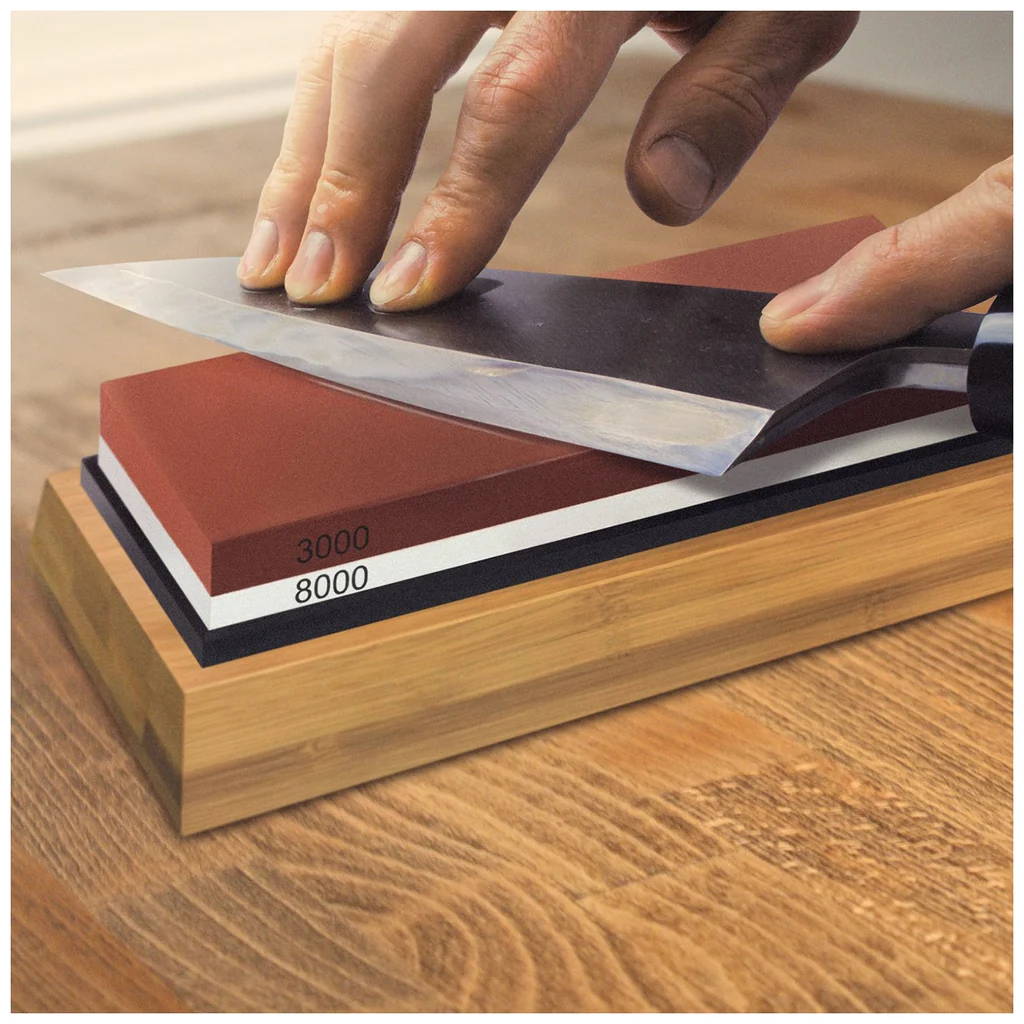 What is a Japanese
Whetstone?
A Japanese Whetstone, also known as a Waterstone or a sharpening stone, is a traditional tool used for sharpening the blades of knives and other cutting tools. It is a crucial tool in Japanese cutlery culture, where the sharpness and precision of blades are highly valued.
Japanese Whetstones are typically made from natural materials such as sedimentary rocks, like novaculite or slate, which are rich in abrasive particles.
The sharpening process involves wetting the surface of the whetstone with water, hence the name "Waterstone." The water acts as a lubricant, preventing the blade from overheating during the sharpening process and also washing away the metal particles produced during sharpening, keeping the stone clean and effective.
Japanese Whetstones come in various grit levels, which determine the coarseness or fineness of the stone's surface. Lower grit stones (e.g., 200 to 800) are used for repairing and reshaping damaged or dull edges, while higher grit stones (e.g., 1000 to 8000) are used for refining and polishing the blade to attain a razor-sharp edge. The increased the grit number, the finer the abrasive particles on the stone, and the sharper the edge.
Importance of Japanese
Whetstone
Knife Sharpening:
Japanese whetstones can yield a significantly sharper edge compared to other sharpening techniques, such as knife sharpener or honing steel. The use of a sharper knife is safer and more effective since it cuts more readily and cleanly.
Sharpness lasts longer: A Japanese whetstone's edge will last longer than other sharpening techniques. This is because the abrasive particles on a Japanese whetstone are much finer, so they remove less metal from the knife's edge. When less metal is removed, the knife retains its sharpness for extended periods. So, using a Japanese whetstone helps maintain the knife's sharpness and keeps it cutting smoothly for much longer.
Japanese whetstones are strong and long-lasting: Since they are composed of the highest caliber materials, Japanese whetstones are a long-term investment, provided it is treated with care.
Traditional Japanese sharpening technique: For generations, the Japanese whetstone has been the preferred sharpening tool in Japan. This indicates that there is a wealth of information and experience on how to use them successfully available.
The different types of Grit and
their purposes
220-400 Grit:
This grit range is employed for extreme sharpening. Large volumes of material are removed from a blade using it.
800-2000 Grit: Use this grit range for medium-coarse to fine sharpening. It is used to polish the blade's edge and get rid of any burrs that might have formed during the rough sharpening process.
3000-8000 Grit: This grit range is utilized for ultra-fine sharpening. It is applied to the blade's edge to polish it and provide a razor-sharp edge.
10000-12000 Grit: These elaborate whetstones have an extremely fine grain and are recommended only for professionals who need precise knife edges.
How to Use Premium Japanese
Whetstone
Step-by-step instructions on how to use the whetstone effectively
Step-1:
Water must first be applied to Japanese whetstones before they can be used to sharpen blades. The stone should typically be immersed entirely in water for 5 to 10 minutes or until it stops bubbling. At this point, the whetstone's air pockets have been thoroughly removed.
Step-2: You need only the surface to be moist. To keep the stone moist while you sharpen, have a container of water close by.
Step-3: Start with a rough grit if your knife requires a significant amount of sharpening. Knives that are already reasonably sharp and simply need a little polishing can move directly to a finer grit.
Step-4: Place the water stone with the specified grit size facing up on a non-slip surface. Depending on which way feels more comfortable, the stone can be positioned either vertically or horizontally.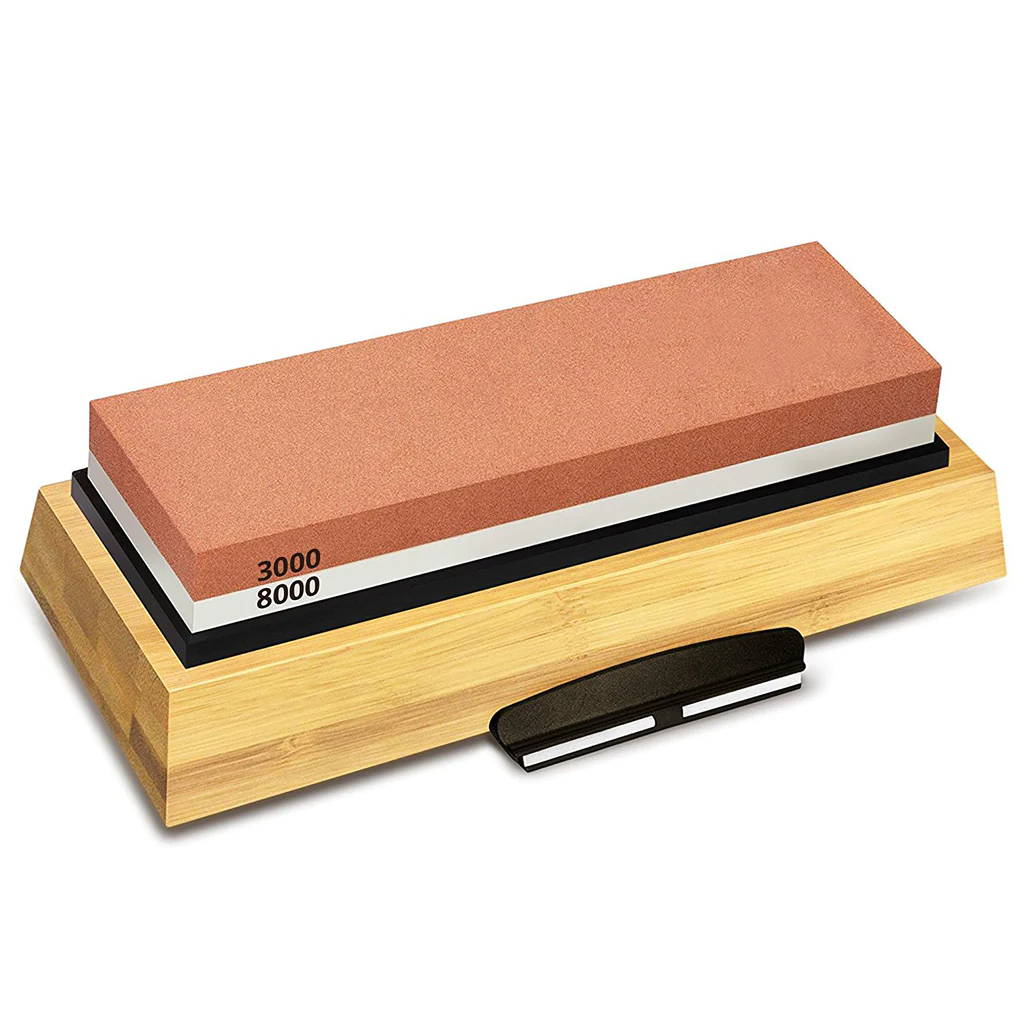 Step-5:
Place the blade of your knife flat against the stone while holding the handle. Raise the spine to a modest angle, usually between 10-15 degrees for a Japanese-style blade and between 20-30 degrees for a Western-style blade.
Step-6: Move the knife up and down the water stone while holding it with one hand on the handle and the other on top of the blade. The blade should be smoothly guided from the tip to the heel of the stone by using the fingers of the hand that is holding it up.
Step-7: Throughout the entire knife-sharpening process, it's critical to keep the same angle, pressure, and speed. The ideal strategy for doing this is to lock your hands and wrists and control the blade using your arms and shoulders.
Step-8: If the blade is double beveled, you should switch to the other side when the burr extends the whole length of the blade, from tip to heel. If it is single-beveled, you can skip the other side. Use the same number of passes, angles, and pressure to sharpen the blade's second side.
Step-9: A certain amount of slurry will develop during sharpening. The slurry is simply rinsed off or left on the stone for a finer finish. This will produce a blade that is sharpened evenly.
Step-10: Once the blade is sharp on both sides, make sure to fully clean the blade to remove any dirt before switching to a higher grit.
Step-11: It's crucial to wash a Japanese water stone properly and wipe it down with a soft, clean cloth after using it. This will clear the clutter that has gathered. Before putting the stones in storage, give them time to thoroughly air-dry. If stored while still wet, stones may begin to smell and even develop mold.
This is the only thing you were looking for to sharpen your kitchen knives and is considered an investment for cutlery enthusiasts.
Get the Yakushi Whetstone 3000 & 8000 Grit and experience razor-sharp precision in every cut. Shop now!
We Get It,
Trust Takes Time.
Shopping online can feel daunting and scary, especially without seeing the product first.
Luckily, we made it easier for you.
Although our knives look classy, they're built to last a lifetime. In any case, you can contact our knife connoisseurs and we'll be able to serve your needs.
Not sure if this is the right set for you? Give us a try, if you don't like it, you can always send it back to us.
We know cooks around the world can be very eager to get started cooking. If you're not lost in Bermuda, you will be able to get started cooking asap.
Don't Just Take Our Word For It.
Cooks Around The World Have Spoken.
The wet stones look good, however I haven't had time to test them as yet. I fell a week ago and went to hospital then returned home. Not real serious, but takes time healing.
Ease of use
This whetstone made of high quality grits.
The bamboo base helps station the sharpening area sturdy.
Not received yet
Hello, I haven't received my set yet, because of the evacuation, all mail was put on hold in Edmonton Alberta. I will let you know when I receive them. Thank you, have yourself a nice week.
Amazing! Love the product
Amazing team, great customer service! Love the whetstone !
Xmas gift
These were a xmas gift for my daughter in law. She said she really liked them. She hasn't tried the sharpener yet. She needs to learn to use it!
Got any home cook friends?
Save up to up to 75$ on your gifts.
Buy 2 Damascus Chef Knives = Save $15 per knife - $30 in total.


Buy 3 Damascus Chef Knives = Save $25 per knife - $75 in total.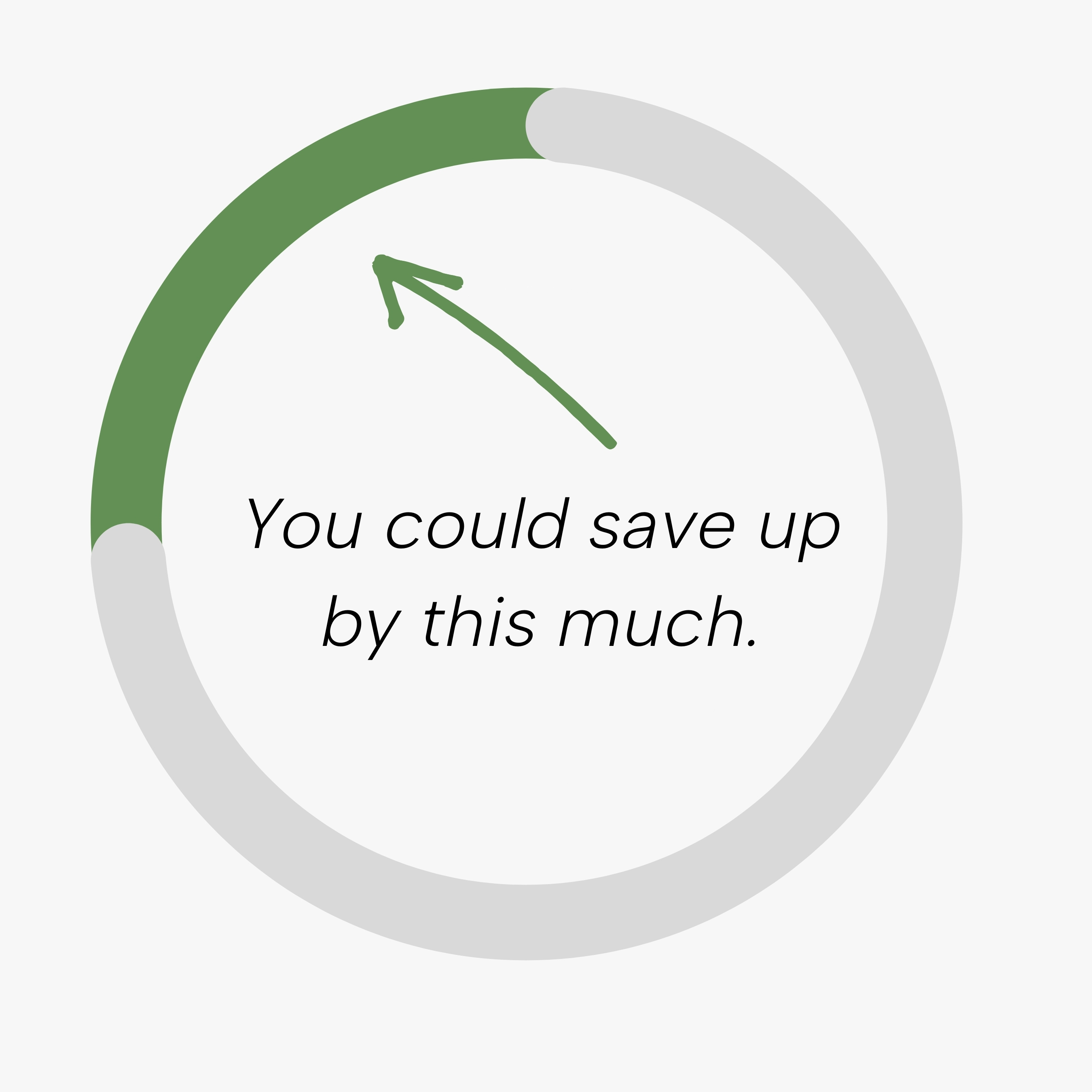 Still unsure?
We tried answering most questions below.
How many knives can the premium knife holder hold?
The Yakushi premium knife holder comes with slots to hold 8 knives.
Is the knife holder easy to clean and maintain?
Yes, it is easy to clean and maintain the knife holder. To clean a knife holder, empty the holder of all knives. Wipe the holder's surface with a soft, damp cloth to remove dust and debris. Use a mild detergent and water for tougher stains, if applicable. Rinse with clean water and dry thoroughly. Ensure the holder is completely dry before placing the knives back in. Avoid harsh chemicals or abrasive scrubbers. Store clean and dry knives. Keep away from heat and moisture. Handle with care to prevent drops or impacts that could damage the holder.
Does the knife holder come with a warranty?
Yes, if you purchase your premium knife holder from Yakushi Knives, we offer you a 100% money-back guarantee. If, for any reason, you are not fully satisfied with your purchase, we offer you a full refund. No questions asked! Simply reach out to us within 15 days of your order to arrange a return, and upon receiving the product, we will process your refund. Your satisfaction is our top priority, and we stand behind the quality of our products.
Are the slots in the knife holder adjustable?
The Yakushi premium knife holder comes with fixed slots that offer enough room for knives to be neatly and safely stacked in.
Are the knife slots padded or lined to protect the knives?
All the knives placed in this premium knife holder are well separated and protected by plastic slots.
Can the knife holder be used in a professional kitchen or restaurant setting?
The Yakushi premium knife holder can be used in both kitchen and restaurant settings. Damascus chef knife can be easily stored in this holder, from the smallest to the largest.