Black Friday Knives Shopping Guide |
Top Picks and Deals
Black Friday is almost here, and if you love knives or are just searching for affordable, high-quality cutlery, this is the best guide for you.
Having high-quality knives is essential in any kitchen. Expensive knives aren't always the best, but getting good knives and caring for them can be expensive. That's why events like Black Friday are ideal for purchasing new knives or replacing old ones. It is expected to be the biggest shopping event of the year, bringing with it an abundance of affordable discounts on black friday knives both online and in-store. In this guide, we will help you prepare for Black Friday knife shopping, explore the pros and cons of online versus in-store shopping, and offer our top picks and recommendations for knives to consider.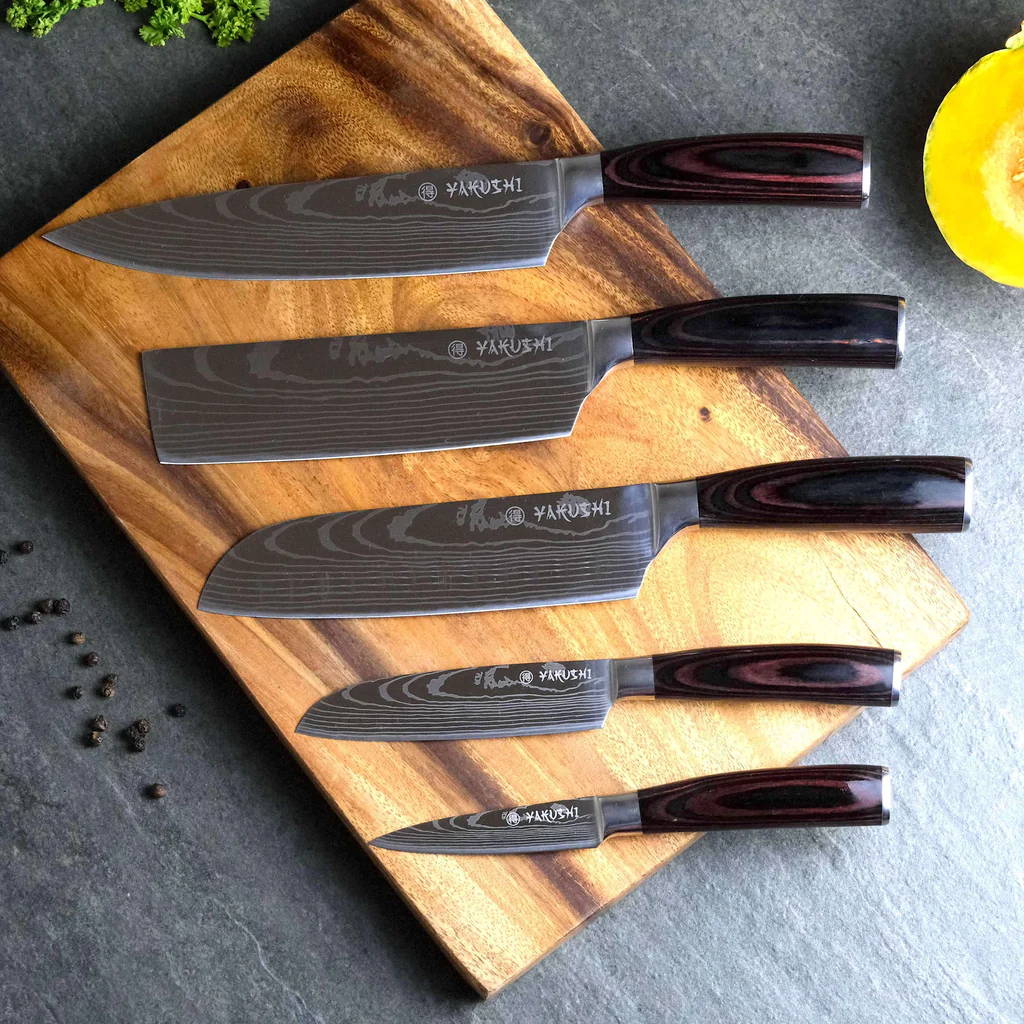 Preparing for Black Friday Knife Shopping
One of the first steps in preparing for Black Friday Knife Shopping is making a shopping list. Think about the types of knives you need or want. It could be a chef's knife for cooking, a set of steak knives for dinner parties, or a handy pocket knife for various tasks. Having a clear list will help you stay focused and avoid impulse buying.
It's easy to get carried away with the excitement of Black Friday. To keep your finances in check, decide on a budget that works for you. This will ensure that you don't overspend and help you find the best deals within your price range.
Research Brands and Models
Do some research on the knife brands and models that you are interested in before Black Friday. Read reviews from other people who have purchased these knives, compare features, and make a list of the precise models you want to look at during the sale. This information will assist you in making informed decisions on Black Friday.
In the weeks leading up to Black Friday, keep an eye on black friday knife set sale ads on the websites. These resources often provide insights into which stores are offering the best knife deals. You can also learn about the discounts and promotions they have planned.
Keep Yourself Safe Online
When shopping online, always be careful you utilize reliable and safe websites. Be cautious of phishing websites and deals that appear too good to be true. Stick to well-known stores and look for secure website signs, like the padlock symbol in the address bar of your browser.
Finding Black Friday Knife Deals (Online vs. In-Store Shopping)
When it comes to Black Friday Shopping, one big decision to make is whether to shop online or go to physical stores. Both options have their advantages, and the choice really depends on your preferences and needs.
Convenience: Shopping online is incredibly convenient. You can browse a wide variety of knives from the comfort of your home. You don't need to travel, stand in long lines, or deal with crowded stores.
Price Comparisons: One of the biggest advantages of online shopping is the ability to compare prices easily. You can visit multiple websites and compare the deals they offer, ensuring you get the best price for the knife you want.
Reviews: Before making a purchase, you can read reviews from other buyers. This helps you make an informed decision about the quality of the knife and the reputation of the brand.
Wider Selection: Online retailers often have a wider selection of knives. You can find niche brands and specialty knives that may not be available in local stores.
Hands-On Experience: In physical stores, you can physically touch and inspect the knives. This tactile experience can be important when choosing the right knife, as it allows you to feel the weight and grip of the knife.
Immediate Purchase: When shopping in-store, you can leave with your chosen knife in hand. You don't need to wait for shipping or worry about the condition of the product upon arrival.
Expert Advice: Store staff can provide you with expert advice and recommendations based on your needs. They can help you make an informed decision, especially if you're uncertain about which knife to choose.
Exclusive In-Store Deals: Some stores offer exclusive in-store deals on Black Friday that may not be available online. These deals can be enticing for those who are looking for extra savings.
Top Picks - Knife Recommendations
Having the correct set of knives in the kitchen is vital for making restaurant-quality holiday meals, Yakushi Japanese Knife Sets can help with this. Our expertly designed knives are made to give exceptional comfort and performance while also bringing an element of luxury to your kitchen.

Each aspect of our knife sets has been carefully examined to ensure optimal functionality and durability, from the sharpness and consistency of the blades to the comfortable grip. Whether you're chopping, slicing, or dicing, our knives will make dinner preparation effortless. When you are done cooking, you can proudly display our Yakushi Full Set (8 pieces) in your kitchen as a magnificent centerpiece.
Yakushi Full Set (8 pieces) includes:
Chef Knife
Santoku Knife
Paring Knife
Bread Knife
Cleaver Knife
Santoku Knife
Slicing Knife
Boning Knife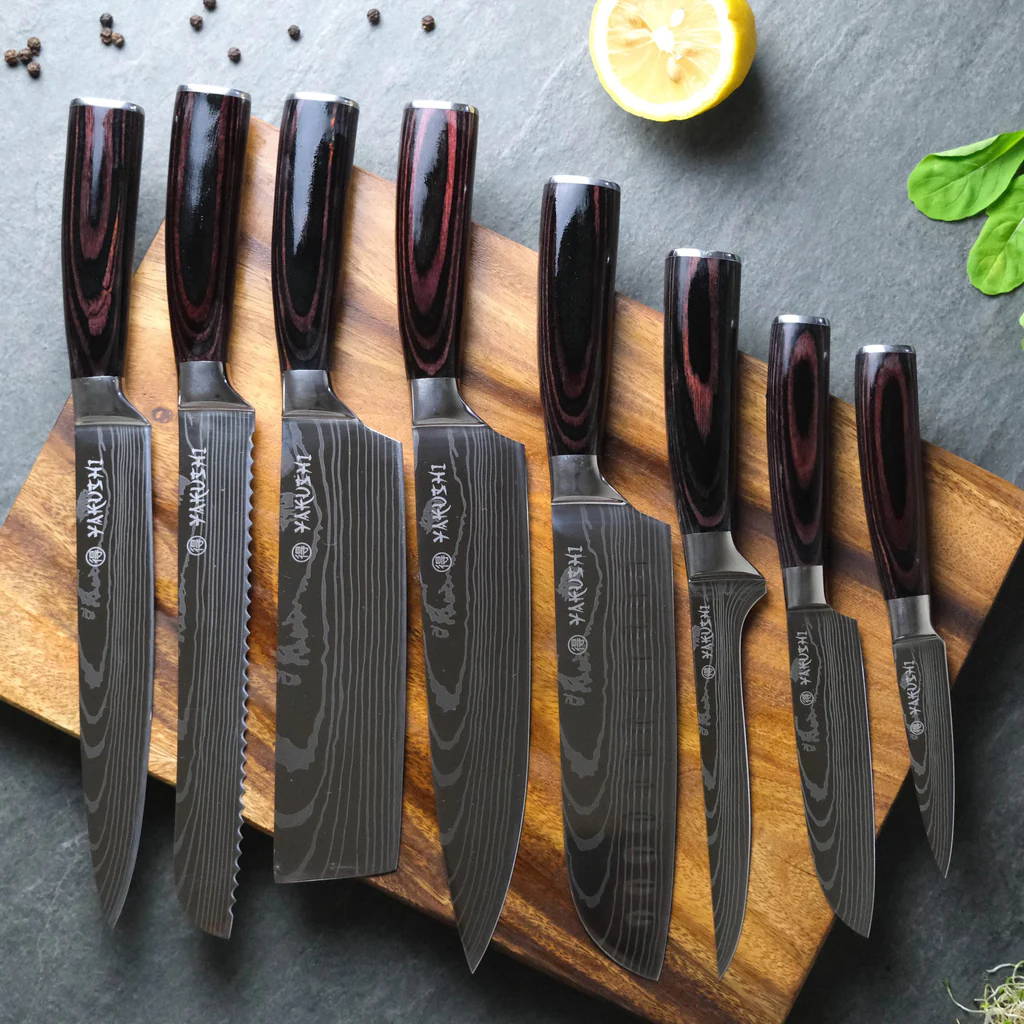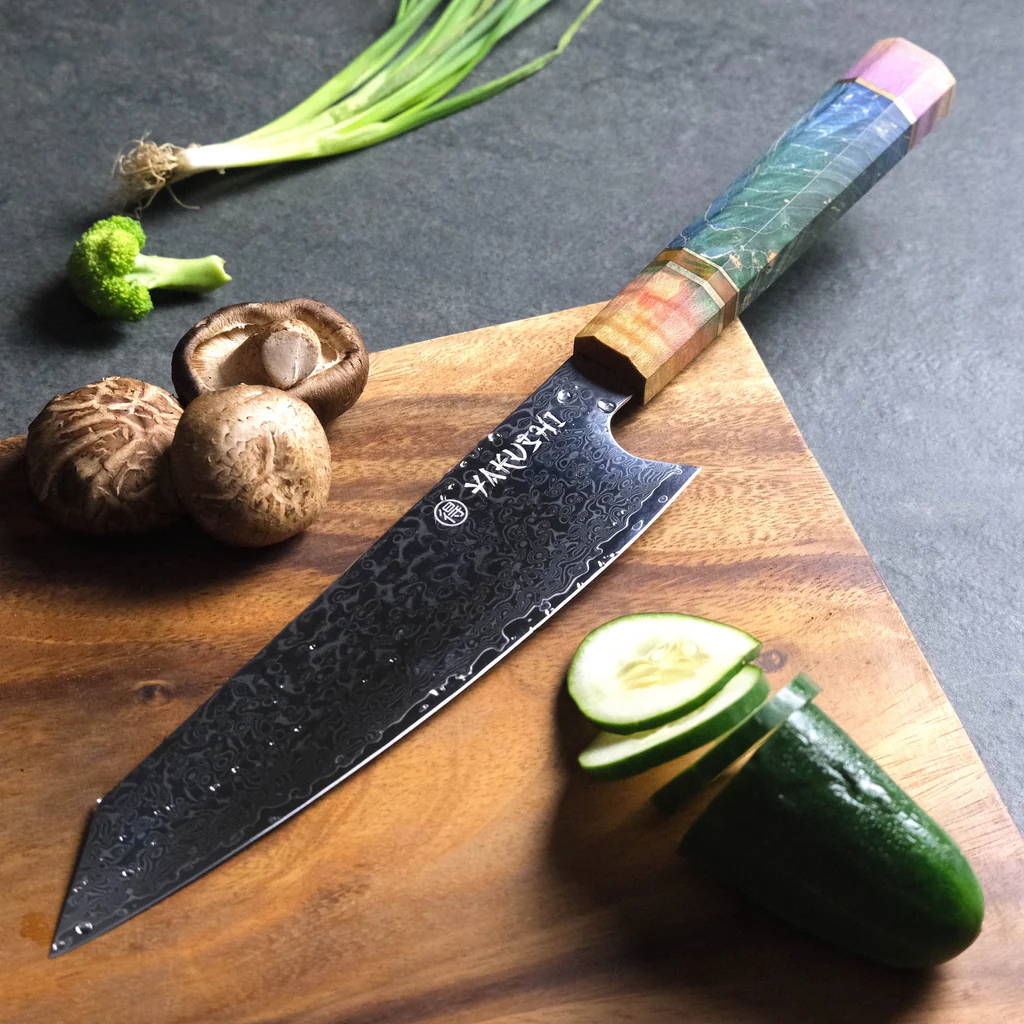 The Yakushi Kiritsuke Knife, considered a work of modern art, is guaranteed to enhance your kitchen. Handcrafted with an octagonal handle and a quality Damascus Kiritsuke blade with ideal weight balance, this knife will upgrade your culinary sessions.
The Kiritsuke's distinctive blade form allows it to be used as a replacement for a Nakiri vegetable knife and a slicing Yanagiba knife. This knife has the potential to become your preferred knife for tasks ranging from filleting to slicing and dicing in the kitchen. Its specs include:
Double-Beveled Design
8" Chef Blade
Comfortable Wooden Handle
67 Layer Japanese Damascus VG-10 Steel
Yakushi Knives offers specially designed Scissors to make your cooking tasks easier. These detachable kitchen scissors are made from high-quality stainless steel, including an automatic rebound system that improves safety by preventing unintentional cuts while in use.
The sharp blades of our scissors excel at tasks like opening packages, precision herb trimming, meat and bone cutting, bird dissection, and effortlessly slicing through parchment paper. These also include a comfortable, non-slip grip, which prioritizes user safety while assuring efficient kitchen performance.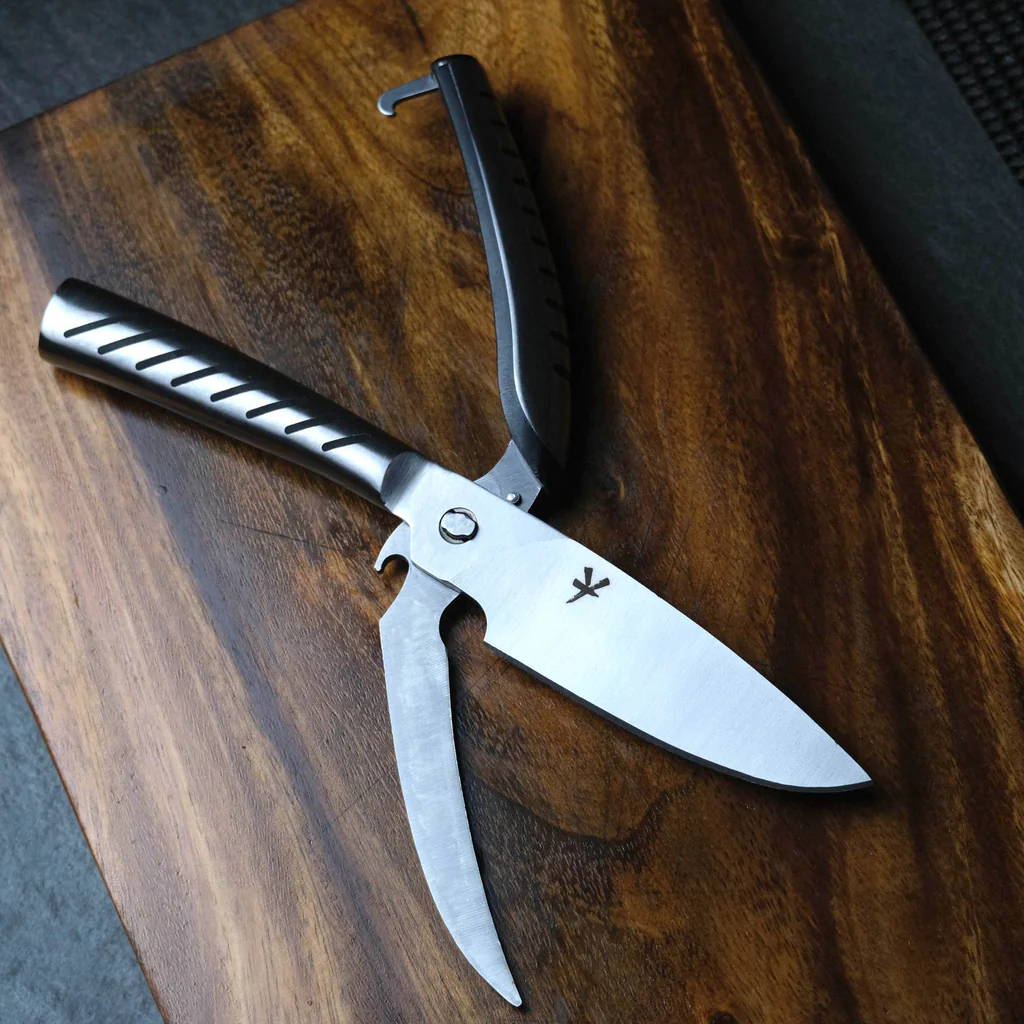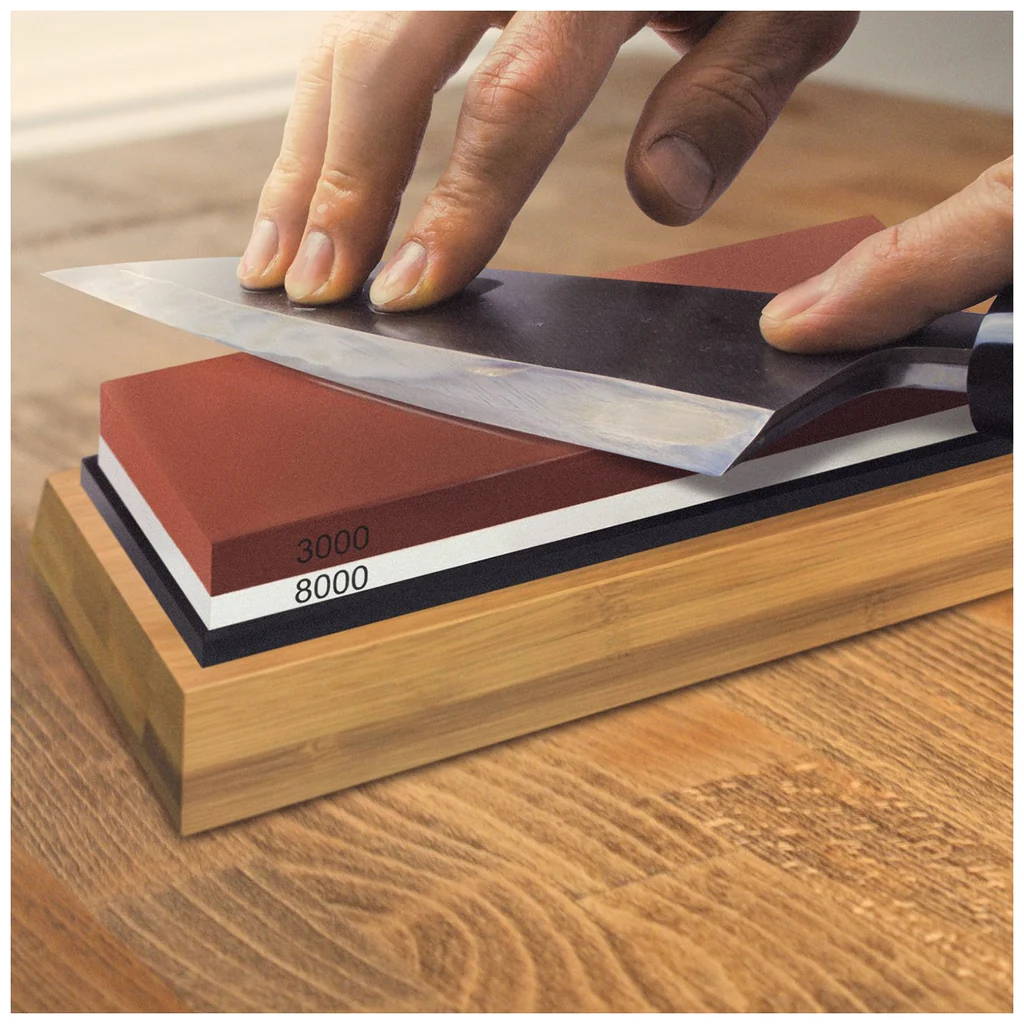 A knife sharpening stone is an essential piece of equipment for keeping your blades sharp. These are regarded as the ideal tools for sharpening the blades of all knives.
The Yakushi whetstone is made of natural materials and has a bamboo base for improved grip and control, making it easier to sharpen blades. The two layerings of 3000 and 8000 whetstones are constructed from a very fine grain, which makes the knife incredibly sharp and glossy, appearing to be brand new.
Having good knives in the kitchen can make a big difference. You can cut, chop, and prepare food more easily and safely. With the right knives, you can take your cooking skills to a new level. So, shopping for the best kitchen knife set on black Friday can help you upgrade your kitchen and make cooking more enjoyable.
It is the perfect time to score great deals on quality knives and knife accessories. By preparing in advance, setting a budget, and doing your research, you can make the most of the Black Friday knife shopping experience. Whether you choose to shop online or in-store, keep an eye out for the top picks we have recommended. With the right tools, your culinary adventures will reach new heights.